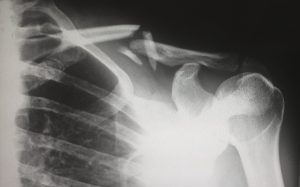 MORGANTOWN PERSONAL INJURY LAWYERS
The Morgantown Personal Injury Lawyers at Slavey & Shumaker PLLC are known for aggressive settlement negotiations and diligent litigation in West Virginia Personal Injury Accidents. Call today at (304) 212-5791 to schedule a free initial consultation.
At Slavey & Shumaker PLLC, our practice is dedicated to helping injured people resolve their case and get the compensation they deserve. We help clients in Morgantown, Fairmont, Clarksburg, Kingwood, and throughout West Virginia.
When you work with Slavey & Shumaker PLLC after a serious accident, our Morgantown Personal Injury Lawyers will thoroughly investigate your accident and carefully document the facts and issues in your case to determine the full extent of your injuries and damages. We will ensure you get the medical care you need and the compensation you deserve. Our experienced injury attorneys are diligent and thoughtful, yet aggressive when dealing with insurance companies on your behalf.
WEST VIRGINIA PERSONAL INJURY CLAIM FAQS
Slavey & Shumaker PLLC represents individuals hurt in car crashes, workplace accidents, slip-and-fall accidents, and other types of traumatic events leading to injury.
Although every personal injury case is different and can pose varying obstacles, our clients all begin with the same questions:
How much does it cost to hire a personal injury attorney?
Your initial consultation with us is always free. This no-obligation case evaluation gives you a better idea of what your claim is worth and how our attorneys can help you.
For personal injury cases, Slavey & Shumaker PLLC does not charge clients upfront to get started working on their claims. We handle personal injury claims on a contingency fee basis. This means that our legal fees are a percentage of the compensation recovered at the conclusion of your case. If we do not win compensation for you, we do not charge any fees.
What types of compensation can I recover in a personal injury claim?
Our Morgantown personal injury lawyers will assess your claim to determine what full and fair compensation should be in your case. In many stances, this include some or all of the following:
Payment for medical bills, including potential medical costs that may be incurred in the future due to the injury
Compensation for damage to personal property, such as if your car was wrecked
Lost income, including reduced earning capacity if your injury prevents you from going back to the same job you had before the accident
Payment to compensate for pain and suffering
Punitive damages, which are designed to punish the at-fault party where their conduct is extreme
How long does it take to resolve a personal injury claim?
There are a number of factors that effect the time it takes to settle your personal injury claim. Initially, the insurance company will likely attempt to contact you directly and offer a low settlement quickly. This is their attempt to try to pressure you to sign away your rights prior to hiring a personal injury lawyer. The insurance company knows that it is in their interest to resolve your case as quickly as possible because some serious injuries take time to fully develop and be identified. It also takes time to know what your future treatment costs may be and how your life will be impacted. In most cases, it is best to wait until your doctors decide you have fully recovered so that your situation and claim can be fully assessed.
However, as your personal injury lawyer builds a case for full compensation, the insurance company may try to slow play negotiations with the hope that you get frustrated with waiting for resolution and will accept less than what you truly deserve. The personal injury lawyers at Slavey & Shumaker PLLC understand that when it comes to ensuring you receive full compensation for all that you've been through, patience is invaluable.
Remember, you and your personal injury lawyers are in control of this process and can reject or accept a settlement offer at any time. The attorneys at Slavey & Shumaker PLLC are here to ensure negotiations from a position of strength and that you are involved and understand the process each step of the way.
Do I need a personal injury lawyer for a personal injury claim?
Quite simply: Yes.
It may seem advantageous and you may feel like you can file a claim, deal with an insurance company, and negotiate a settlement on your own. That may be true if you are dealing with only minor property damage, such as a minor fender bender or small dent to your vehicle. However, if you are dealing with any physical injuries, it is worth sitting down with a personal injury lawyer for a free consultation to fully understand your options and how to proceed.
Assessing the full injuries and damages related to personal injury claims can be time consuming and complicated. Insurance companies have numerous employees, adjusters and a team of lawyers attempting to avoid paying the full amount you deserve. Combining experience from both sides of insurance litigation, the personal injury lawyers at Slavey & Shumaker PLLC understand insurance company strategies and will fight for the compensation you deserve.
How does a personal injury lawyer help with a personal injury claim?
An experienced personal injury lawyer will develop a strategy and manage the details of your claim so you can focus on other matters and recovering from your injury. The strategy and details our personal injury lawyers provide includes:
Taking over communication with the at-fault party and insurance companies
Contacting your health care provider about your medical bills
Investigating your accident and collecting all the evidence
Identifying each potentially liable party
Thoroughly documenting your injuries
Obtaining the opinions of medical and financial experts to determine the future impact of your injury
Negotiating with the insurance company
Preparing to take your case to court to demand maximum compensation for you
How long do I have to file a personal injury lawsuit?
West Virginia code sets limits the time you have to file a personal injury claim. In most cases, the time limit is two years from the date you sustained the injury or, in some cases, from the date you discovered the injury to file a claim.
Regardless of the statute of limitations in your claim, you should schedule a free consultation with an experienced personal injury lawyer as soon as possible. The Morgantown personal injury lawyers at Slavey & Shumaker PLLC want to gather evidence and build a case as soon as possible to ensure that your case is handled properly from the beginning.
How do I know if I have a personal injury claim?
Car crashes, truck accidents, slip-and-fall accidents, mining and construction site injuries, dangerous and defective products, etc., are just a few types of situations that can lead to a personal injury claim. Generally, you have a personal injury claim if:
Someone owed a duty of care to you (such as another driver on the road or a business property owner)
The at-fault party did not exercise reasonable care (such as a distracted driver texting and crashing into your vehicle)
That negligence resulted in your injuries
If you have been hurt in an accident and suspect you have a personal injury claim, contact the attorneys at Slavey & Shumaker PLLC today to scheduled a free consultation.
Who can file a wrongful death lawsuit in West Virginia?
According to the National Safety Counsel, more than 40,000 people died in motor vehicle accidents in 2017. If you have lost a loved one in an accident that was caused by the negligence of someone else, you may be able to pursue compensation in a wrongful death claim. Depending on the circumstances of the case, surviving spouses, children, parents, or representatives of the deceased's estate may have the right to file a wrongful death claim. Wrongful death compensation can include medical expenses, funeral expenses, lost wages and benefits, loss of companionship, and, in some cases, punitive damages.
CONTACT YOUR MORGANTOWN PERSONAL INJURY LAWYERS
Call 304-212-5791 or contact us online if you believe you have a case. Speak with an experienced:
Morgantown Personal Injury Lawyer
Fairmont Personal Injury Lawyer
Clarksburg Personal Injury Lawyer
Kingwood Personal Injury Lawyer
As always, there's no fee unless we get money for you.
TYPES CASES WE HANDLE
Slavey & Shumaker PLLC handles a variety of personal injury cases. Types of cases our Morgantown personal injury lawyers handle include:
CAR ACCIDENTS: Automobile accidents injure thousands of people every day. As reported by the National Highway Traffic Safety Administration (NHTSA), in 2018, there were an estimated 6,734,000 police-reported motor vehicle traffic crashes in the United States, resulting in 36,560 fatalities and 2,710,000 people injured. According to the National Safety Counsel, medically consulted injuries in motor vehicle incidents totaled 4.6 million, and total motor vehicle injury costs were estimated at $433.8 billion. If you have been hurt in a car accident that was someone else's fault, Slavey & Shumaker PLLC can help you pursue the compensation you are entitled to receive.
TRUCK ACCIDENTS: Large commercial trucks, fully loaded, can weigh 80,000 pounds or more, and they often cause serious injuries to passenger vehicle occupants in a collision. Whether it is a semi-truck, 18-Wheeler, or dump truck, large truck accident cases can be more complex than simple automobile accident cases because of the number of potentially liable parties, evidence that must be preserved, and the numerous regulations involved. If you have been injured or lost a loved one in a crash with large commercial truck, do not hesitate to consult with an experienced truck accident lawyer at Slavey & Shumaker PLLC.
MOTORCYCLE ACCIDENTS : Motorcyclist lack the protection of an enclosed vehicle and are more likely to be seriously injured in an accident. Most motorcycle accidents are caused by other drivers who fail to see the motorcycle on the roadway. If you have been hurt in a motorcycle accident caused by the negligent act of another driver, let our personal injury lawyers help you.
PEDESTRIAN ACCIDENTS : Pedestrian accidents totaled 6,283 in 2018; a 3.4% rise from 2017, as reported by the National Highway Traffic Safety Administration (NHTSA). Morgantown, West Virginia, has experienced a growth in pedestrian accidents in years years due to the growing number of West Virginia University students who routinely walk to and from class along with the growing population commuting to and from work. If you or a loved one have been involved in a pedestrian accident, let us help you.
PREMISES LIABILITY: Property owners are responsible for maintaining their property in a reasonably safe condition. At a minimum they must provide adequate warning of any danger. When poor maintenance, construction defects, or inadequate warning and security measures result in accidents or assault, our premises liability attorneys will investigate the incident and aggressively pursue compensation for you.
SLIP AND FALL ACCIDENTS : Slip and fall accidents (sometimes referred to as trip and fall accidents) can result in serious injuries, including fractures, concussions, traumatic brain injuries (TBI), back injuries, hip injuries, and elbow injuries. If you have been hurt because you slipped on a slick floor where there was no warning sign, or tripped on an object in your walking path, contact us today.
DANGEROUS PRODUCTS : Defective or dangerous consumer products, medical devices, and prescription drugs are the source of countless recalls and civil lawsuits every year. If you or your loved one has been harmed by a dangerous or defective product, our personal injury lawyers can hold the responsible parties accountable.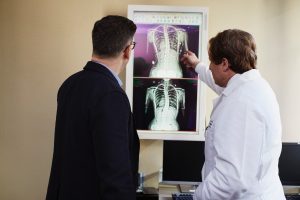 If you have lost a loved one or been injured as a result of someone else's negligence, you have the right to seek recovery for any and all physical, emotional or economic harm you have suffered.
Slavey & Shumaker PLLC is here to help. Our team of Morgantown personal injury lawyers know how to protect your rights and pursue the maximum amount of compensation available to you.
West Virginia's Best Personal Injury Lawyers
The Morgantown Personal Injury Lawyers at Slavey & Shumaker PLLC handles personal injury cases on a contingency fee basis, which means you pay us nothing unless we get money for you. Our attorneys will work to get you the compensation and peace of mind you deserve. For more information or for a free, no-obligation case consultation, contact ustoday.