MORGANTOWN AND MONONGALIA COUNTY BAIL AND BONDING COMPANIES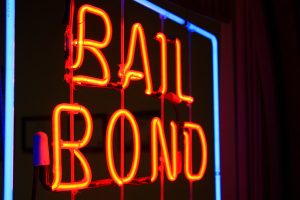 WHAT SHOULD I KNOW BEFORE CONTACTING A BAIL BONDSMAN?
There is certain information that the bondsman will require:
Where the person in custody is being held (Make sure that you ask the person in custody where they are located).
The Court/County/Municipality that is holding the person. (Identify the Court that arraigned the person. You will need to identify the Municipal Court or Magistrate Court by the city (ie., Morgantown) or the county (ie., Monongalia).
The full name of the person in jail.
The amount of the bail? With the bail amount, the bail bondsman can tell you the amount it will cost to post a bond and requirements to get the person out of jail.
HOW DO I GET A BAIL BOND?
The amount and type of bond will be set by the Judge at the Arraignment following the arrest. There are four ways in which a person may be released from custody:
You can post 10% of the total amount through a bail bondsman.
You can post cash for the full amount of the bond with the court.
You can use real property (such as a home or a lot) with the court.
The judge issues a Personal Recognizance bond that allows the defendant to go on their own recognizance, which requires only the Defendant's signature and, in some cases, the signature of a guarantor.
If you have been arrested and charged with a misdemeanor or felony offense, it is important that you retain an experienced criminal defense lawyer as soon as possible. There are a number of steps in the criminal process that necessitate attorney representation.