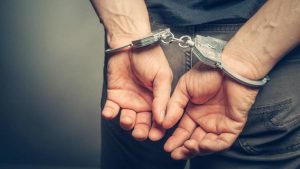 MORGANTOWN CRIMINAL DEFENSE LAWYERS
The Morgantown criminal defense lawyers at Slavey & Shumaker PLLC offer free consultations on any and all types of criminal defense cases. Call us today at (304) 212-5791 to schedule a free initial consultation.
THE BEST CRIMINAL DEFENSE AVAILABLE
The Morgantown criminal defense lawyers at Slavey & Shumaker PLLC are highly respected, effective, and experienced in defending a variety of criminal offenses, including felony offenses such as First Degree Murder, Attempted Murder, Kidnapping, Robbery, Burglary, Arson, Driving Under the Influence, Driving Under the Influence Causing Injury or Death, Possession with Intent to Deliver a Controlled Substance, Forgery, and Malicious Assault, as well as misdemeanor offenses, including Driving Under the Influence, Simple Possession of a Controlled Substance (marijuana, heroin, opioids, cocaine, methamphetamine, hallucinogens, etc.), Assault and Battery (both simple and domestic), Underage Consumption, Disorderly Conduct, and more.
When you are charged with a criminal offense, it can be extremely stressful on you and your family. In serious cases, your employment, firearm rights, and freedom may be at stake. In less serious cases, your future can be impacted by convictions appearing on criminal background checks that may conducted by potential employers or educational programs you are applying for. In any event, no matter the charge or the seriousness of the allegations, an experienced attorney can assist you in navigating the criminal justice system and ensure you get the best available outcome, either through taking your case to trial before the Judge or jury, or negotiating on your behalf with the prosecuting attorney.
If you have been arrested and charged with a misdemeanor or felony offense, it is important that you retain an experienced criminal defense lawyer as soon as possible. There are a number of steps in the criminal process that necessitate attorney representation. Let the Morgantown criminal defense lawyers at Slavey & Shumaker PLLC be there with you each step of the way.
FIND OUT MORE ABOUT SPECIFIC TYPES OF CRIMES