Morgantown's Best Personal Injury and Criminal Defense Lawyers – As Reviewed by Our Clients
*To view the client reviews for Slavey & Shumaker PLLC in their original posting and confirm their authenticity, click on the "Google Customer Review" logo, view our attorney profiles on AVVO.com, or visit our Facebook Page. If you are a current or former client, leave a review while you are there.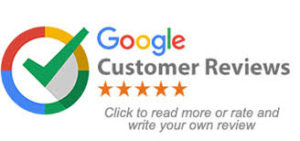 10/10 Recommend
Posted by a client to Google, July, 2023
"Helped my family and I so much during our lawsuit!! 10/10 recommend!"
Get Your Maximum Entitlement
Posted by a client to Google, June, 2023
"These guys are the best. Their attention to detail is extraordinary. They investigate every option to ensure you get your maximum entitlement. I was expecting one amount and was pleasantly surprised to have gotten more. My previous experience was with firm that rushed through got you a settlement and moved on. Brandon's attention to detail made my bottom line larger. All of these guys treat you like you are family. They are not stuck up snobs. If I could give more than five stars I would give them the night sky full. Thanks again guys you are the best!!!!!!!"
A Claim With the At Fault Trucking Company
Posted by a client to Google, June, 2023
"I was involved in an auto accident with a semi truck on I-79 earlier this year which totaled my vehicle. I had never dealt with a situation like this and was dealing with unresponsive representatives from the trucking company at fault. I wasn't sure the right steps to take and how I should handle the situation on my own and ensure that I was able to get myself back in a comparable vehicle and be compensated for any costs that I had as a result of this accident. I immediately got in touch with Tyler and he helped me navigate all the steps to take with my insurance company and then met with me to get all the necessary information he would need to make a claim with the at fault trucking company. Not only did he help to reassure me that I would recoup my costs he was also able to get my rental vehicle extended on two occasions while I was in the process of purchasing a new replacement vehicle. In addition he was always responsive and quick to get back to me on all my emails and questions. We just settled the claim and all my thanks to Tyler as I recovered the costs I was due and a nice additional settlement for injury, inconvenience, and loss of wages as a result of the accident. I highly recommend Tyler and his firm if you are in need of their services!"
Knowledge, Honesty, and Efficiency
Posted by a client to Google, June, 2023
"Words cannot express how much Tyler has done over the past ten months to make a nightmare situation disappear. He took his time to explain legal procedures, reached out to us immediately when he obtained new information, and he showed sincere concern about our daughter's emotional well-being throughout the process. If you need a lawyer who will treat you like you are his top priority, Tyler is the attorney for you. He kept immaculate records, and the initial retainer fee was all I paid. If you are looking for knowledge, honesty, and efficiency, call Slavey and Shumaker."
I Could Not Be More Grateful
Posted by a client to Google, June, 2023
"Tyler helped me out with an extremely pressing and unique legal matter and I could not be more grateful. Everyone I interacted with at the firm were professional, courteous, and responsive. He went above and beyond for me and my family and I would highly recommend his services to anyone."
Pick Up the Phone and Give Him a Call
Posted by a client to Google, January, 2023
"I highly recommend Tyler Slavey. My wife and I were involved in a situation regarding a construction project that, ultimately, was not completed (i.e., halfway done and then ghosted). Tyler spoke with us over the phone initially and then came out for a site visit. After agreeing to take our case, Tyler was professional, courteous, responsive and was always looking out for our best interests. If you are looking for an attorney, I wouldn't hesitate to pick up the phone and give him a call."
Things Have Finally Started Looking Up
Posted by a client to Google, December, 2022
"I paid alottt of money for a "best attorney around", and he did absolutely nothing to help with my case. After a week with Brandon Shumaker representing me, things finally have started looking up. It was nice finally having representation. I can't say enough for his character and what he has done for me. Tell Brandon that I sent ya lol."
5 Stars in Every Aspect
Posted by a client to Google, November, 2022
"5 stars in every aspect of my experience with Scott. He was polite, fast working, responded promptly to all communications, listened to what I had to say, and got me the outcome I hoped for. If you're looking for an attorney in Wv, give Scott a call, you won't regret it."
Excellent Results
Posted by a client to Google, August, 2022
"Brandon was very professional and got excellent results for my daughter's speeding ticket! Would definitely recommend!"
Easy and Effortless
Posted by a client to Google, April, 2022
"I found working with Brandon Shumaker to be easy and effortless. There was an issue that my family needed assistance with and I was able to put it into Brandon's hands from beginning to end."
Made Dealing with Insurance Easier
Posted by a client to Google, March, 2022
"Brandon Shumaker recently helped me with a diminished value claim. He was quick to respond, kind, and confident in the advice he gave me. He made dealing with the at fault insurance company easier! He is professional and knowledgeable, and I recommend him and his firm without hesitation!"
Extremely Helpful and Attentive
Posted by a client to Google, January, 2022
"I had a great experience with this law firm and both of the lawyers. Extremely helpful and attentive. I am very grateful for all help they were able to give me."
A Good and Honest Attorney, a "Legal Unicorn"
Posted by a client to Google, November, 2021
"I spoke with attorney Slavey today and was left impressed. He spent 10 minutes on the phone discussing my circumstances and actually recommended me to other attorneys he felt were better located for my situation. That is a true sign of honesty, transparency and compassion. He could have been out to just take my money as he clearly was well versed on my situation. If you are looking for a good and honest attorney (legal unicorn) – call Attorney Slavey."
Best Lawyer in Morgantown, Hands Down
Posted by a client to Google, October, 2021
"Brandon Shumaker is the best lawyer in Morgantown hands down. Took care of my case 3+ years. A+ from start to finish every penny was worth it. Thank you! Honestly changed my life! Gave me another chance."
An Impeccable Job
Posted by a client to Google, September, 2021
"Tyler Slavey did an impeccable job in my case. He was considerate to all of my questions and truly cared for my well being. I highly recommend him."
Above and Beyond
Posted by a client to Google, June, 2021
"Tyler went above and beyond to help me in a couple situations. All of my questions were answered with his recommendations. Tyler gave me several options addition to his recommendations, and was willing to move forward with any of them. He was extremely responsive and easily accessible VIA email/office phone."
Helped Me Fight My Case and Won
Posted by a client to Google, May, 2021
"The absolute BEST hands down helped me fight my case and Won go to Brandon for any of your needs I'm sure he can help!!!😁."
Excellent Service
Posted by a client to Google, May, 2021
"Brandon Shumaker was very competent, knowledgeable and professional. I appreciate his prompt reply to my questions and was impressed with the excellent service I received."
Professionalism and Integrity
Posted by a client to Google, March, 2021
"I contacted Tyler Slavey on my mother's behalf, desperate to find an attorney that would take this case. It took me weeks to find an attorney to even call me back. From the start Tyler was open and honest about how this case would probably look like. He kept us both in the loop and made sure we understood EXACTLY where we were at during the entire process. We were in unchartered territory and looked out for our best interest. We sincerely appreciate the professionalism and integrity from Tyler and his office. I would highly recommend him."
Hire the Best
Posted by a client to Google, March, 2021
"Brandon did a great job for me. I couldn't be any happier. Very professional and knowledgeable. Not hard to deal with like other lawyers. He stayed in contact with me at all times, and that was huge. His fee was more than reasonable and his results were astounding. I really don't know where I'd be if I didn't hire him. The legal system is a scary and dangerous place. If you need a great lawyer, hire the best. Brandon is that lawyer."
A Firm to Trust. A Firm that Cares.
Posted by a client to Google, January, 2021
"Legal matters can be difficult, stressful, and extremely complicated. Mr. Shumaker was kind, understanding, compassionate when my husband and I were worried. He explained the process, made sure all the proper information and evidence was submitted and handled himself in court in a manner most befitting an attorney of exceptional caliber. I know I'll got back to them if further legal matters arise in my family and would highly recommend him to friends and family. This is a firm to trust. A firm that cares. That's hard to find."
Above and Beyond
Posted by a client to Google, January, 2021
"Tyler was excellent! He was very knowledgeable, and easy to communicate with! He answered every question at hand, sometimes before I was even able to ask them. Tyler went above and beyond in order to receive the best outcome possible. I would definitely recommend his services to anyone!"
Extremely Grateful
Posted by a client to Google, January, 2021
"Tyler has the most professional and knowledgeable qualities you will ever need in a lawyer. He was responsive during the whole legal process and I am extremely grateful that he represented my son."
Great Office of People and Attorneys
Posted by a client to Google, December, 2020
"Very quick and responsive, makes sure all your questions and concerns are answered. If you end up thinking of something else, the phone is always answered and if they're busy, they call you back as soon as they can. They are a great office of people and attorneys."
I'm Very Thankful
Posted by a Criminal Defense client to Google, November, 2020
"Brandon really worked hard to get me an excellent plea deal. I'm very thankful for his help and I'm sure if he was able to help me with the slew of charges I had, he can certainly help you."
Represented Our Small Business
Posted by a Business Dispute/Litigation client to Google, October, 2020
"We hired Slavey & Shumaker PLLC to represent our small local business. Tyler Slavey, the lead attorney representing our business, was excellent! Tyler was very responsive and easy to communicate with. He undoubtedly had our best interest at mind. We are very pleased with what Tyler and his firm provided while representing our business."
Honest and Very Easy to Work With
Posted by a Criminal Defense client to Google, October, 2020
"Brandon was a great asset when my son (at WVU) got 3 citations in March 2020. He got 2 of the 3 essentially dropped and a fine for the 3rd. He was honest and very easy to work with. Highly recommend!"
They Have My Best Interest At Heart
Posted by a Criminal Defense client to Facebook, September, 2020
"I have known both these guys for several years now and there is no one else I would rather work with. I never have to question if they have my best interest at heart and always know they are giving me 100%. Class acts."
Judgment In My Favor
Posted by a Civil Litigation client to Google, August, 2020
"Brandon represented me in a civil case related to a local floor company that is now out of business was suing me to pay in full for poorly rendered services. I had to hire a second company to repair the damage of the original company, but the original company felt they were due payment in full by me. Brandon told me everything I needed to give him to be successful and put together a solid case that found judgment in my favor. I hope I don't need his services again, but if I do I will definitely be using Brandon Shumaker."
These Guys Are Literally Miracle Workers
Posted by a Criminal Defense client to Facebook, August, 2020
"This review will not even begin to give this law firm justice. Brandon Shumaker represented me when I was charged with a fleeing DUI, that involved me hitting multiple police vehicles. I was charged with multiple felonies, including a Fleeing DUI, Fleeing with reckless indifference, and multiple destruction of property charges. I was facing years in prison, and I was also given a half million dollar bond when booked into the regional jail. I'm a disabled combat veteran, and in one bond reduction hearing, Brandon was able to get my bond down low enough for me to get out of jail, and go through some inpatient programs at the Veterans Administration hospital. After I was discharged, I was arrested for yet another DUI. Brandon and his law firm was able to get my charges all pled down to misdemeanors, no DUI 2nd offense on my record, and a few years of supervised probation with no jail time.
Some things Brandon did that he did not need to do as my attorney:
-Called me periodically just to see how I was doing.
-Showed up in an unrelated family court matter, because I had no one.
-Gave me a huge veteran discount.
-Communicated with VA staff to check on my progress.
-Called my mother on a regular basis to check on her.
-Is continuing to represent me in order to get my probation sentence lowered.
-continues to check up on me to this day, just to see how I'm doing.
These guys are literally miracle workers. They are 100% Veteran friendly and are knowledgeable with VA resources. They are not just Attorneys trying to make some money. They 100% care about their clients, and will do anything to get the best possible outcome. Brandon saved my life. I was looking at multiple felonies, and years in prison. Since my arrest and Brandon representing me. I have gotten married, have a new born daughter, a good job in private security, have been accepted to college, and have been completely sober for almost a year. Like I said, this review will not even begin to give these guys justice, but even the staff at the VA, refer to this firm as miracle workers. Thank you for everything brother. As we say in the Marine Corps 'Semper Fi.'"
I Recommend Them to Anyone in Need of Lawyer in Morgantown
Posted by a WVU Student Conduct/Title IX client, July, 2020
"Tyler Slavey from Slavey & Shumaker PLLC represented me and was always very responsive to my calls and texts. I always received very professional advice and they handled my case with diligence. They looked out for my interests from the beginning to the end. I had total confidence in their representation and my case is now resolved. I recommend them to anyone in need of a lawyer in Morgantown."
Literally Saved My Son's Life
Posted by a WVU Student Conduct/Title IX client, June, 2020
"To say they are the best doesn't begin to summarize what Brandon did for my family! He literally saved my son's life – the responses were always prompt and we would highly recommend without hesitation. False Title IX investigations are a difficult road to navigate…highly recommend this firm for any and all needs!"
Wonderful and Competent
Posted by a Criminal Defense client, May, 2020
"I highly recommend Brandon. He is a wonderful, competent lawyer. Our family would definitely use him again, if needed."
I Knew He Cared the Second I Met Him
Posted by a Criminal Defense client's mother, May, 2020
"The best lawyer in town..Brandon Shumaker. The professional, the intelligent, the one who looks you in the face who has confidence and I knew he cared the second I met him. Words can't describe this great strong attorney. I trust his judgment and his firm. He fought and got my young son released from jail to a great rehabilitation center for drug addiction. My young son just may have a chance now. I can't thank you enough. God Bless You."
Helped Me Every Step of the Way
Posted by a WVU Student Conduct client, April, 2020
"I highly recommend this group. They are very nice and easy to talk with. They did a very good job of explaining what I had to do and helped me every step of the way."
Very Helpful, Very Friendly, and Very Knowledgeable
Posted by a Personal Injury client, January, 2020
"So very happy with my experience at Slavey & Shumaker! Very very helpful, very friendly, very knowledgeable and always available for any questions or help that I needed throughout! I will not hesitate to use them again if needed! I highly recommend this group. You will not be disappointed!"
Absolutely The Best Attorney In Town
Posted by a Criminal Defense client, February, 2020
"Brandon is absolutely the best attorney in town; I was on the verge of loosing my gun rights and spending time in jail. Brandon helped get my life on track, attacking serious charges put against me and ultimately getting an amazing plea deal that didn't ruin my life. I'm young 22, with a future ahead of me and Brandon made sure I would still be able to see out my dreams. Seriously cannot thank you enough for your help."
Great Firm, Helped Me With Everything
Posted by a Criminal Defense and Expungement client, January, 2020
"Great firm, helped me with everything in a timely and professional manor. I would definitely use them again."
Absolutely Excellent
Posted by a Criminal Defense client, January, 2020
"Would highly recommend!!! Absolutely excellent, communicated with me through everything, went above and beyond, and was always reachable if I needed something or had any questions about anything."
Awesome Trial Lawyers
Posted by a client, January, 2020
"Two of the best lawyers in Morgantown. Great Defense attorneys, awesome trial lawyers . I highly recommend this law firm."
I Wouldn't Trust Anyone Else
Posted by a Civil Litigation client, December, 2019
"I can't express how thankful my whole family is for Brandon. He takes all measures to ensure his clients get the help they deserve. He has been readily available anytime we have tried to get a hold of him and he knows what he is talking about. I wouldn't trust anyone else to deal with any legal issues that I have. I have so much gratitude towards him and am so happy to have him as my lawyer!"
Goes Above and Beyond
Posted by a Civil Litigation client, December, 2019
"Brandon goes above and beyond for his clients. Extremely intelligent, personable, and through with his work. You can tell he takes pride in his work, honest, and treats you fair. He will not charge you for work he does not do and very reasonable. Definitely my go to attorney and recommend to to all of my friends."
All Charges Dismissed
Posted by a Criminal Defense client, October, 2019
"Brandon Shumaker was able to help me with an old case while I was living several states away. He made sure I was able to have all charges dismissed and made the conditions for a dismissal easy and convenient enough that I could take care of them quickly. The pricing was fair and up front, there were no hidden fees or any surprises. I am grateful to him for his assistance with my case and would recommend his services as an attorney whenever needed."
Passion and Quality Work Ethic
Posted by a Criminal Defense client, September, 2019
"Slavey and Shumaker have a passion and a quality of work ethic that unquestionably shows in their case results."
Definitely The Best Choice
Posted by a Criminal Defense client, July, 2019
"I'm glad we were able to find Brandon for our case. 100% the best choice we were able to make for the situation we were put in. No felonious charges in the end, and the best deal possible. Brandon never judged us for the case that was put forth and we were comfortable during all communications. Thank you, Brandon. He is definitely the best choice."
My Son Was In Good Hands
Posted by a Criminal Defense client, May, 2019
"Brandon was very comforting and accommodating to work with. He worked my sons case very professionally. As a mother of an out of state student, he made me feel that my son was in good hands, always gave us great advise and put us at ease. He got the best outcome for my son, and now his charges have been dismissed. Thank you Brandon for everything."
Personable and Reasonable
Posted by a Criminal Defense client, April, 2019
"Mr. Shumaker is down-to-earth and reasonable. Very personable. Level headed. Good thinker. Trustworthy. We followed his advice and had a positive outcome. He knows how the system works and has positive professional relationships with people in the system."
Both Cases Dismissed
Posted by a Criminal Defense client, February, 2019
"I highly recommend Brandon. He took on two cases for me and got them both dismissed within months of each other. I have zero complaints and am very grateful that I chose to retain him for my legal matters. What I initially thought would be very difficult to get dismissed he did so with ease. If you need legal counsel don't hesitate to reach out."
Helps Get What You Deserve
Posted by a WVU Student client, January, 2019
"Brandon is an excellent lawyer. He was able to help win a case I had against the college I attend. He is a very nice person and knows what he is doing. Brandon was the first experience I have ever had with a lawyer and I will definitely refer to him in the future if the need be. He has a laid back personality and makes you feel comfortable when working with him. I would refer Brandon to anyone that is search of a lawyer that is willing to help you get what you deserve. Thanks for all the help Brandon."
I Couldn't Be Any Happier
Posted by a Criminal Defense client, December, 2018
"Brandon did a great job for me. I couldn't be any happier. Very professional. Not hard to deal with like other lawyers."
He Took Care of Me
Posted by an Estate client, September, 2018
"I met Brandon while he was helping a good friend . I told him what I needed. My husband had just passed away and I needed a Will made so my daughter would not need to go through difficulty when I pass. He was quick and made me feel like I was just as important as someone in a bad situation. He took care of my friend and me we are both grateful. Thank you"
Top Notch Lawyer
Posted by a Criminal Defense client, August, 2018
"Brandon is a top notch lawyer. I read the other reviews and they are accurate. Brandon is patient and explains the process and procedures in layman's terms. He is compassionate, listens, things and produced results. I can't say enough good things about him."
Excellent Attorney
Posted by a Criminal Defense client, May 3, 2018
"Brandon Shumaker is an excellent Attorney at Law!! He is just your ordinary, laid back, country kinda guy, but when he is in court, he commands the court room! He made us feel very at ease on our first meeting and we felt right away that we pick the right man to represent us. He kept us informed of the process as it went along, and always available for any questions we had. His criminal defense is top notch! Very knowledgeable in law. We will recommend him to all who ask. His retainer fee was very fair for the defense he provided us. Thank you Brandon Shumaker."
Best Interest at Heart
Posted by a Criminal Defense client, October 31, 2017
"Our experience with Brandon began in August of 2014 and ended on October 2, 2017. Throughout the whole process I could not have prayed for a more competent lawyer. Brandon's efforts were diligent from the time he walked into the room in 2014 until we walked out the Courtroom in October 2017. Brandon got the charges lowered to Conspiracy and although a sentence was served, it was nothing near to what it could have been. Brandon worked with the prosecutor and the best outcome for our family member was given. In life when you makes mistakes it doesn't deem you a terrible person. One must own up to those mistakes and at times there is a price to pay. Brandon worked with our family member to gather information and present it to the prosecutor as well as the Judge and I must say his work is remarkable. He's a caring man and a humble man, with that I pray that we never have to go through the system again, but if it the situation arises I would not hesitate to contact Brandon for representation because he truly has the best interest at heart concerning his clients. Thanks Brandon for all you have done for us."
Felony Charges
Posted by a Criminal Defense client, September 14, 2016
"There is so much I can say about Brandon Shumaker, he is an excellent lawyer who's character and integrity are amazing. We were put in a position where we were unable to afford an attorney and Brandon was appointed by the Court to represent my child. I can honestly say when we first met Brandon from the beginning there was a comfort we felt. He made a statement to us and we found it to be true. Not financially being able to afford counsel and facing the charges presented, Brandon never looked at the case differently due to the inability to pay, this in itself spoke volume to the respect that we have for him. He worked the case diligently with the same amount of care and concern as if he were getting paid. And in the end the result was amazing. In life when something happens and you make a bad decision there is a price to pay, and in the end as opposed to years that price ended up being 6 months which was a fair and acceptable plea. He truly fought and if you are looking for an attorney to represent you with the best possible outcome, one who cares and will not treat you any differently based on what you have done…..THIS IS THE MAN….He is one of the Best…….Thanks Brandon"
This Is the Man You Want On Your Team
Posted by a Criminal Defense/DUI client, March 22, 2016
"Mr. Shumaker came to me highly recommended. I am so glad I chose him and that he accepted my case. He was personable and professional. He took the time to explain things to me and ease my mind. I could not have asked for better representation and his fees were quite reasonable. I would highly recommend him! To Brandon: Stay humble and true…the world needs great, honest attorneys!"
Left Me Feeling Much Better
Posted by a Criminal Defense client, October 19, 2015
"Personable and friendly and did not feel like I was being pressured into any situation. Really took the time to consult with me and lay out every single possibility. Would recommend at least consulting with this lawyer to anyone in trouble who wants to feel like their case matters. Great experience so far!"
This Is the Man You Want On Your Team
Posted by a Criminal Defense/DUI client, March 22, 2016
"Mr. Shumaker came to me highly recommended. I am so glad I chose him and that he accepted my case. He was personable and professional. He took the time to explain things to me and ease my mind. I could not have asked for better representation and his fees were quite reasonable. I would highly recommend him! To Brandon: Stay humble and true…the world needs great, honest attorneys!"
Left Me Feeling Much Better
Posted by a Criminal Defense client, October 19, 2015
"Personable and friendly and did not feel like I was being pressured into any situation. Really took the time to consult with me and lay out every single possibility. Would recommend at least consulting with this lawyer to anyone in trouble who wants to feel like their case matters. Great experience so far!"
Updated October 21, 2015 – "Being an extremely emotional person, Brandon has put up with my tears and worries. He is an excellent lawyer who doesn't make me feel like he is trying to scare me into anything and really tells it like it is. The process up to this point has been seamless and he always gets back to me in no time, whether it's a text or a phone call. His down to earth personality leaves me feeling confident in myself. I would highly recommend his services, it has been a great experience so far. I will update again later."
Updated June 1, 2016 – "Throughout the entire process, which seemed like a lot of waiting time, Brandon was great. I always heard back from him whenever I had any questions. The process was made simple and I never had any issue communicating with him. I was actually unable to attend my hearing because of a business trip, however Brandon made sure I had filled out the correct paperwork so he could go in my place. This took a huge weight off my shoulder and he kept me in the loop the entire time. I received a favorable decision and am very happy with his services. Would absolutely recommend him to anyone that is looking for a professional and personable lawyer who I felt was truly empathetic to my case."
Case of The Ex
Posted by a WVU Student Conduct/Criminal Defense client, July 23, 2015
"I consulted Brandon Shumaker with my unique case in which an ex girlfriend was trying to hurt me by filing a domestic violence protection order against me just to hinder me from going on to my new career path. Prior to Brandon handling my case all of my belongings was in her possession and law enforcement was treating me rude and lying to me about my rights to gather my belongings. Brandon Shumaker did a fantastic job of contacting law enforcement to allow me to retrieve my belongings as well as preparing me to defend myself against the false accusations in family court to prevent my case from escalating to criminal. Also Brandon was able to appeal an unfair trespassing warning served to me by University police. I would highly recommend Brandon Shumaker to anyone in need of legal consultation either family or criminal."
Best Lawyer in Morgantown
Posted by a WVU Student Conduct/Criminal Defense client, July 13, 2015
"I was very impressed with Mr. Shumaker from the moment I met him. He was very professional and went above and beyond. I never left his office doubting him or myself. He gave me the confidence I needed to be able to get through my trial. Even though he is a young lawyer, his knowledge and drive to make his client come out on top makes him arguably the best lawyer in Morgantown. Mr. Shumaker was very straight forward with me and answered all my hundred of questions. He was also a mentor during my time as his client and helped me step by step in order to win my case. I got very lucky that Mr. Shumaker took me on as a client. I would recommend him to anyone. The future is bright for this lawyer and he is only going to get better."
DUI Case
Posted by a Driving While Under the Influence client, June 29, 2015
"Brandon represented me twice in the last 3 years. Both times he was fair with his fee, and his services reached far beyond what I expected. Not only that, but Brandon was truly genuine in his approach to help me in my time of need. I was kept informed, and he explained every process along the way. I would highly recommend Brandon Shumaker to anyone. I hope I will never need his services gain, however, if misfortune knocks, I have Brandon's number and would call him in a heart beat."
Excellent Lawyer
Posted by WVU Student Conduct Board client, June 22, 2015
"Mr. Shumaker was instrumental in working with the WVU Student Conduct Staff on an alleged issue with my daughter. Brandon was professional, courteous and very well versed in his approach and actions. I was very pleased and would recommend him and his form to anyone in need of their services."
WVU Division of Diversity, Equity, and Inclusion
Posted by WVU Student Conduct Board client, June 1, 2015

"Brandon was extremely knowledgable and helped me formulate a response to a Domestic Abuse complaint that was unjustly brought against me. His response resulted in the complaint being dismissed before it reached the Student Conduct stage; making my life significantly less stressful. His services were affordable and he was willing to go above and beyond the services promised in the Retainer Agreement to assure peace of mind in me, his client. Ideally I won't need an attorney again anytime soon, but if I do I know who I am calling."
Thorough and Connected
Posted by WVU Student Conduct Board and Criminal Defense client, March 24, 2015
"Brandon represented my son in a criminal matter, both with the courts and with the WVU Student Conduct system. Being a graduate of WVU's law school, his obvious intimate knowledge of the school's student conduct system and strong working relationship with local prosecutors allowed him to resolve my son's case without going to court. It gave my son an opportunity to recover from his bad decisions without a permanent mark on his record, and in today's "zero defect" world that's a huge deal. I strongly recommend Brandon to WVU parents that are trying to help their kids through trouble from afar. Great job."
Excellent Lawyer
Posted by WVU Student Conduct Board client, January 14, 2015
"I spoke to and corresponded with Brandon several times regarding a matter with my WVU student and a possible board hearing and he was excellent. He was extremely knowledgeable, he knows the system and people at the University and he is very professional. I would highly recommend him."
Very Reliable and Effective
Posted by a Civil Defense client, December 4, 2014
"Brandon was always available, very reliable, with communicating and providing legal advice. After hiring him my legal questions and concerns were completely handled and it was a huge relief. I would highly suggest anyone needing legal assistance from a reliable and effective attorney."
Absolute Best Help I Could Find
Posted by a WVU Student Conduct Board and Criminal Defense client, October 31, 2014
"I am a student at the university and got in serious legal trouble and was facing expulsion with the school. Brandon was very familiar with the people on the school board and he had connections with the defense attorney for my legal charges and he was able to get me out of all my trouble. He knew exactly how to handle the situation and prepare me, and he was also really reliable and he worked with me on a very flexible schedule. He knows what hes doing, he has great fixed rates, and I recommend him to anyone in Morgantown."
Good Criminal Defense Lawyer
Posted by a Criminal Defense client, June 25, 2014
"I was charged with a case of domestic battery which I did not commit, and Brandon did a great job at handling my case and having it dismissed. He knew what he was doing and gave me the information I needed to hear. I highly recommend him to anyone involved in any criminal charges against him or her."
Excellent To Work With
Posted by a Landlord & Tenant client, April 24, 2014
"Mr. Shumaker was a pleasure to work with. He provided extremely fast service. I would recommend Brandon Shumaker's services to anyone in need of a lawyer!"
Trustworthy and Hardworking Morgantown Attorney
Posted by a Criminal Defense client, April 16, 2014
"Mr. Shumaker is a very knowledgeable attorney. From initial contact through the current point in my case he has consistently kept in touch and provided me with all information relating to my case. Whenever I have questions I email Mr. Shumaker and he always returns my emails with 24 hours, this is very important to me. It is great to know that any questions I have will be answered quickly. Additionally Mr. Shumaker was very easy to contact and speak with about my case. He understood my situation and was able to work out a very good deal for me. I will forever be thankful to Mr. Shumaker for helping me in a time when I had made a mistake. I highly recommend Brandon for any legal work in the Morgantown, WV area."